Buyselltix.com
Onlineseats.com
Ticket Specialists
Worldticketshop.com
StubHub.com
Click on button to go to
Home Page
Insider Racing News
TickCo Premium Seating
SoldOutEventTickets.com
TicketSoliutions.com
---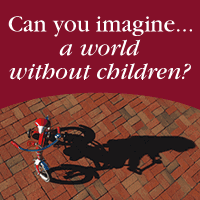 St. Jude Children's
Research Hospital
---
Insider Racing News
Copyright © 2000-2007. All Rights Reserved.
Nextel Cup® and NASCAR® are registered trademarks of the National Association for Stock Car Auto Racing, Inc. This web site is not affiliated with, endorsed by, or sponsored by NASCAR®. The official NASCAR® website is "NASCAR® Online" and is located at.. www.NASCAR.com
This Week In NASCAR: Where's The Penalty For Tony Stewart?
An Opinion
September 28, 2007
Written and Compiled By Ron Felix
The following news items are compilations of news gathered by the Insider Racing News staff, written by Ron Felix, NASCAR headlines, PR releases and/or portions of news stories gathered from around the internet. This article may or may not contain an opinion or two, more than likely mine. This edition of "This week In NASCAR" covers the highlights of the past seven days.

In The News...
Why No Penalty For Stewart?
Carl Edwards Wins Wild Race At Dover
Hamlim Sick But Wins Busch Race Anyway
Kvapil Wins Las Vegas Truck Race
Dover Ratings Up
Rudd Will Miss Another Race
2008 Sprint Cup Series Schedule Announced
Edwards Penalized 25 Points/$25,000
Tony Raines Fined $15,000
Truck Series Crew Chief Fined $5,000
Another Major NASCAR Mistake
Coors Light Now Official Beer Of NASCAR
No Penalty For Kyle Petty
Franchitti's Plans Set Back


Why No Penalty For Stewart?
Insider Racing News asks the obvious question this week. Where is the penalty for Tony Stewart?

How did NASCAR miss the fact, since it was on television and I, along with many other viewers, saw Stewart deliberately rough up Paul Menard coming out of the pits on one occasion. Menard had the audacity to park his car too far back in the pit stall and it forced Stewart to back up to get out of his pits. By the time Stewart backed up, Menard was finished and left his pit area. That set Stewart off and he rammed into Menard's car twice, pulled up along-side Menard and proceeded to rough up the right side of Menard's Chevrolet.

There was no penalty called at the time and there was none issued by NASCAR when they were handing out penalties, fines and suspensions to Tony Raines and Carl Edwards. This is a classic form of Tony Stewart justice, doled out when he feels the need to teach the "non drivers" a lesson.

Could it be that NASCAR didn't have the guts to issue a penalty to Stewart because he is already on probation for the remainder of the season and the penalty could have set him out for one or more races, thus destroying his hopes for a championship this year? Something stinks here. Any driver not in the "Chase" would have at least been called to the NASCAR hauler after the race and thrashed severely. What other driver could have gotten away with this?

<><><><><><><>

Carl Edwards Wins Wild Race At Dover
Carl Edwards did it again, he won on a concrete track, the high-banked, high-speed Monster Mile of Dover International Speedway. It was the third victory of the 2007 season for Edwards and the seventh of a 113 race career. Edwards, now known as "Concrete Carl" has won six time on tracks with concrete surfaces, two in the Nextel Cup Series and four in the Busch Series. Edwards held of a hard charging teammate in the closing laps, Greg Biffle, who was hungry for a victory, but he couldn't catch Edwards. Biffle held on for second place. Edwards was turning his quickest laps near the end of the race. Edwards won the Dodge Dealers 400 by leading three times for a total of 95 laps -- but the lap leader was Matt Kenseth with a total of 192 laps but it was all for naught, Kenseth blew an engine with 25 laps to go.

Dale Earnhardt Jr. brought his DEI Chevrolet home in the third spot over his DEI teammate Mark Martin. Kyle Busch finished fifth followed by Casey Mears, Jeff Burton, Jamie McMurray, Tony Stewart and Juan Pablo Montoya to round out the top ten. "We just have to keep running like we're running," said Edwards. "It looked like a lot of the guys (in the Chase) had some bad luck today." -- Edwards also had problems but overcame a throttle linkage sticking. -- "This is not a good place to have the throttle stick, when it would stick I would have to pull it back up off the floor. I'm glad I have Bob Osborne as the crew chief. He gets the smart guy of the race award.

There were only six car running on the lead lap. The race featured 13 cautions for a total of 66 laps. There were 14 lead changes among nine different drivers. The Nextel Cup Series moves to Kansas Speedway next Sunday, September 30, 2007 for the LifeLock 400. The race is scheduled for 1:00 p.m. Eastern time.
To read the full article...

(Insider Racing News)
For full final race results...

(Insider Racing News)
For top-40 Nextel Cup drivers points...

(Insider Racing News)
<><><><><><><>
Hamlim Sick But Wins Busch Race Anyway
Denny Hamlin nearly didn't start the RoadLoans.com 200 NASCAR Busch Series race on Saturday at Dover International Speedway. Hamlin was feeling ill and took some IV fluids from the infield care center before the race. Hamlin was ailing so bad that Kyle Busch, Hamlin's future Joe Gibbs Racing teammate, was standing by in case he couldn't start the race. But Hamlin, after getting some help just getting into the car, decided to give it a try. He did more than try, Hamlin easily dominated the race and although Busch wasn't needed, he stayed in Hamlin's pit box for the race.
The win was Hamlin's sixth trip to Victory Lane in 88 career races. "I need a nap," Hamlin said exiting his car. "I hated to stay in it and maybe risk tomorrow, but I don't think I did. When a car runs good, you feel better, so I think this is a step in the right direction for us. I felt a lot better early than I did late." The race was the slowest in Dover's Busch Series history with an average speed of just 85.198 mph, slowed by a record-tying 13 cautions for a record-setting total of 61 laps. "I was happy for the breaks," Hamlin said. "The longer the green flag went, the aches and pains started coming on. But when you have a car that's that good, you don't really think about it while you're in the race car. The cautions never really came when it was a bad time for us."
Martin Truex, Jr., who won the Nextel Cup race here in June, finished second. He said Hamlin simply had the better car. "Denny was better than us on new tires," Truex said. "The best we were was on old tires, on really long runs, and it just didn't play out today. We couldn't run with Denny for 20 or 25 laps at least on new tires. As we ran we evened out, and that's why we stayed out. But if we'd gotten tires we still would have finished second." Matt Kenseth finished third and Mike Bliss fourth. Rounding out the top ten were Reed Sorenson followed by points leader Carl Edwards, Brad Keselowski, Jason Keller, Greg Biffle and David Reutimann. With his seventh place finish, Keselowski earned his third top-10 in 21 races this season and he took Raybestos Rookie of the Race honors for the fourth time this season. The Busch Series moves to Kansas Speedway next Saturday, September 29, 2007.
<><><><><><><>
Kvapil Wins Las Vegas Truck Race
Travis Kvapil was the pole sitter of Saturday's Smith's Las Vegas 350 at Las Vegas Motor Speedway and it didn't take long to see that he had the truck to beat. Kvapil ran in the top ten most of the night, stayed out of trouble and passed Jon Wood for the lead with 13 laps to go. Wood tried hard to get back past Kvapil and did get along-side him several times in the closing laps but wore his tires out in the effort. Johnny Benson then pulled past Wood and set out to catch Kvapil. He too put up a valiant fight for the lead but settled for second place. It was the fourth victory this year for Kvapil and the ninth of his 115 race career.
"Man, what an awesome finish. Our weekend in general, this is the truck we won a couple of races with earlier in the year. So, we knew it was fast at this type of race track," said Kvapil. "This was my first time here in this configuration. We were good in practice, just kept working on it. Everybody on the team just did a wonderful job staying with it. Qualified on the pole. In the race we were off a little bit. We were just a little too tight in the first half of the race. I was trying to run the bottom of the race track in one and two. My truck was just not set-up good enough to get through the bumps through one and two like I needed. So, I had to search around a little bit and it took me a little while to figure out how to carry speed through in turns one and two. I found just running the outside lane, going around the bumps, worked for me."
Jon Wood finished third and Terry Cook was fourth. Eric Darnell brought his truck home in the fifth spot followed by Josh Wise, Dennis Setzer, Stacy Compton, Rick Crawford and Chad McCumbee to round out the top ten. Two Indy 500 winners were in the race, the first time for both in a NASCAR race, Jacques Villeneuve and Buddy Lazier finished 21st and 24th respectively. Mike Skinner reclaimed the Craftsman Truck Series lead in the standings over Ron Hornaday by a slim margin of 3 points. Hornaday was on track to add to his points lead but a blown right front tire, with 12 laps to go, put Hornaday a lap down leading to a 22nd place finish. It was the first time in 26 races that Hornaday finished off of the lead lap. With the victory, Kvapil gained 90 points and is now 181 points back of the lead.
<><><><><><><>
Dover Ratings Up
ABC/ESPN says ABC's broadcast of Sunday's Dodge Dealers 400 NASCAR Nextel Cup race at Dover International Speedway earned a 3.5 fast national rating from Nielsen Media Research. The network says the race was seen by 3,911,057 households, a 15 percent increase over 2006, when the race was carried by the TNT cable station, and 5,498,209 viewers, an increase of 17 percent over last season.
<><><><><><><>
Rudd Will Miss Another Race
Ricky Rudd, driver of the No. 88 Snickers Ford Fusion, is expected to miss his fourth straight race on Sunday when the NASCAR Nextel Cup Series visits Kansas Speedway. Rudd, who previously had never missed a race due to injury in his career, suffered a separated shoulder at Fontana earlier this month in what was his 900th career series start. Kenny Wallace will again fill-in for Rudd this weekend. Rudd talked about his situation.
"I go to therapy on Monday, and we go hard at it for about an hour steady. Then, after that, it's iced down, and you really don't know how good that's worked until Tuesday, because you're sore when you leave there. We usually know Monday afternoon or Tuesday morning what the status is. I'd like to go to Friday and make the decision, but we don't have that option because you have to line up your back-up and get the seat in the car – different driver wants a different seat – and the car leaves the shop, probably, Wednesday afternoon or Thursday morning."
<><><><><><><>
2008 Sprint Cup Series Schedule Announced
The 2008 NASCAR Sprint Cup Series schedule was announced on Wednesday, a 36-race slate that kicks off with the 50th running of the Daytona 500 on Sunday, Feb. 17 at Daytona International Speedway. The 2008 season also marks NASCAR's 60th year as stock car racing's longest operating sanctioning body.
Following the "Great American Race" the series travels to Southern California, then to the bright lights of Las Vegas before returning to the southeast for races at Atlanta and Bristol. The first scheduled off date for the series will be in March during the Easter holiday. Following the race in Martinsville, the series makes another swing to the southwest, racing at Texas and Phoenix in early April. The second scheduled off weekend occurs in mid-April. The series then picks back up with races at Talladega, Richmond and Darlington prior to the NASCAR Sprint All-Star Challenge at Lowe's Motor Speedway.
"By running five consecutive points events before the first scheduled break in the NASCAR Sprint Cup Series, the 2008 schedule is designed to be even more fan friendly," said NASCAR Chairman and CEO Brian France.
Another adjustment to the 2008 schedule is that the Chicago race will be run Saturday night. "Night racing provides an additional element of intrigue and excitement," said France. "Running under the lights at Chicagoland on a Saturday night will be even more exciting for the fans in the stands as well as those watching from home."
Other key dates:
The 30th annual Budweiser Shootout at Daytona will be held on Feb. 9.
On Sunday, July 27, the Allstate 400 at the Brickyard will be held at Indianapolis Motor Speedway.
On the evening of Saturday, Sept. 6, Richmond International Raceway will be the last opportunity for drivers to qualify for the Chase for the NASCAR Sprint Cup.
The week after Richmond, on Sunday, Sept. 14, New Hampshire again will have the kick-off event in the Chase for the NASCAR Sprint Cup, which covers the season's last 10 races and determines the series champion.
On Sunday, Nov. 16, Homestead-Miami Speedway will again host the season finale, where the 2008 NASCAR Sprint Cup Series champion will be crowned. 2008 Sprint Cup Schedule

<><><><><><><>

Edwards Penalized 25 Points/$25,000
Carl Edwards, winner of this past Sunday's NASCAR NEXTEL Cup Series race at Dover International Speedway, has been penalized 25 driver championship points due to rule violations found in post-race inspection. The loss of points dropped Edwards from third in the Chase for the NASCAR NEXTEL Cup standings to sixth, 28 points behind leader Jeff Gordon.

The No. 99 Ford driven by Edwards was found to be too low in the right rear area, which violated Sections 12-4-A (actions detrimental to stock car racing); 12-4-Q (car, car parts, components and/or equipment not conforming to NASCAR rules); and 20-12.8.1C (failed to meet minimum rear car heights) of NASCAR Car of Tomorrow Technical Bulletin #3 dated April 10, 2007. In addition, those infractions have resulted in a $25,000 fine for Edwards' crew chief Bob Osborne, plus a penalty of 25 car owner championship points for Roush Fenway Racing. Osborne also has been placed on probation until Dec. 31.

<><><><><><><>

Tony Raines Fined $15,000
NASCAR announced today that Tony Raines, driver of the No. 33 Chevrolet in the NASCAR Busch Series, has been fined and penalized due to rule violations this past weekend at Dover International Speedway. Raines was fined $15,000 and penalized 25 driver championship points for violating Section 12-4-A (actions detrimental to stock car racing – entered the race track surface without authorization; throwing helmet at competitor's car) of the 2007 NASCAR Busch Series Rule Book. Additionally, the driver's infractions have resulted in team owner DeLana Harvick being penalized 25 owner championship points. The infractions took place during the race on Sept. 22.

<><><><><><><>

Truck Series Crew Chief Fined $5,000
NASCAR announced today that Larry J. Pryor, crew chief of the No. 29 Dodge in the NASCAR Craftsman Truck Series, has been fined $5,000 for an infraction this past weekend at Las Vegas Motor Speedway. Pryor was found in violation of Section 12-4-A (actions detrimental to stock car racing), 12-4-Q (truck, truck parts and/or equipment used in the event not conforming to NASCAR rules) and 20B-5.9D (4) (unapproved modifications to the plenum area of the truck's engine intake manifold). The violation was found during opening day inspection last Friday.

<><><><><><><>

Another Major NASCAR Mistake
Kelly Bires showed up to the Busch Series drivers meeting at Dover International Speedway on Saturday and sat in the second row, alongside his crew chief, Scott Zipadelli. But just before the RoadLoans.com 200 began, NASCAR told Bires and his No. 47 team that it would have to drop to the rear of the field for missing the drivers meeting. Given that Bires had qualified 21st, he and Zipadelli were surprised and unhappy with the turn of events.

"They said we were not there for roll call," Zipadelli said. "I was sitting right in front of [Busch Series director] Joe Balash. ... I was at the drivers meeting before Joe Balash was at the drivers meeting."

As it turns out, the drivers of the Nos. 27 and 44 cars missed the meeting - but the wrong numbers were written down. NASCAR officials later admitted a mistake had been made, but NASCAR's decisions cannot be appealed during a race.

"If you miss the drivers meeting, you think they would come tell you that before they drop the green," Zipadelli said. "They can't give me my 25 spots back. We had no choice. You know how it goes." (scenedaily.com)

<><><><><><><>

Coors Light Now Official Beer Of NASCAR
Coors Light announced on Tuesday a $20 million deal over five years to become the official beer of NASCAR starting in January. Coors replaces Anheuser-Busch as the official beer sponsor. The new deal includes renaming the pole award to the Coors Light Pole Award from the Bud Pole Award. For Coors, the NASCAR deal also replaces its sponsorship of the No. 40 Dodge in the top-tier Nextel Cup Series.

"Our deal was up with those guys and this opportunity came up," says Andy England, chief marketer for Coors. "It feels like we are elevating our game."

For consumer product marketers a league deals opens greater opportunity for strong retail display — especially in and around cities when races occur. "We'll follow the tour," says England. "This gives us great exposure in the 50 miles around the track. It means no matter who wins on the track, we win every week in stores."(usatoday.com)

<><><><><><><>

No Penalty For Kyle Petty
NASCAR will not penalize Kyle Petty for slapping the visor of Denny Hamlin in the garage area following their accident in Sunday's Dodge Dealers 400, a NASCAR spokesman said.

Petty was angry after Hamlin hit his rear bumper, sending him into the wall Sunday at Dover International Speedway. After being released from the infield medical center, Petty went over to Hamlin's car in the garage, unhooked Hamlin's window net, yelled at him and slapped his visor. Hamlin got out of his car but was restrained by crew members and NASCAR officials.

Earlier this year, a shoving match between Richard Childress Racing's Kevin Harvick and Chip Ganassi Racing's Juan Pablo Montoya also resulted in no penalties - "no harm, no foul," NASCAR Vice President Jim Hunter said at the time.(scenedaily.com)

<><><><><><><>

Franchitti's Plans Set Back
Dario Franchitti's plans to kick off his stock car career with Chip Ganassi Racing in two weeks' have been put on hold because of the Scotsman's contractual commitments with Andretti Green Racing. Chip Ganassi has been working on a deal to try to get Franchitti some stock car experience as soon as possible, with the aim of having him well-prepared to drive for his team in the 2008 NASCAR Sprint Cup. However, negotiations have apparently hit a stumbling block as Franchitti is still under contract with AGR, has further commitments to the team, and an early release from his obligations has not been reached.

He is scheduled to race for AGR in the Petit Le Mans at Road Atlanta on October 6, driving an Acura in the LMP2 class, alongside his brother Marino and Bryan Herta. He raced the car earlier this year at Long Beach and Sebring, and has already tested it at Road Atlanta. Chip Ganassi said last Sunday at Dover that he was trying to get Franchitti in an ARCA race at Talladega on October 5, which is one day before the American Le Mans event. Despite both venues being just 150 miles from each other, there are conflicting schedules that would make it very difficult for the Scot to compete in both.(autosport.com)
Discuss this and other racing matters in the Prodigys@Speed Forum
You can contact us at.. Insider Racing News
return to top
---
---
---
---