Click on button to go to
Home Page
Insider Racing News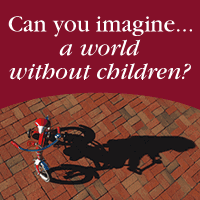 St. Jude Children's
Research Hospital
---
Insider Racing News
Copyright © 2000-2012. All Rights Reserved.
Sprint Cup® and NASCAR® are registered trademarks of the National Association for Stock Car Auto Racing, Inc. This web site is not affiliated with, endorsed by, or sponsored by NASCAR®. The official NASCAR® website is "NASCAR® Online" and is located at.. www.NASCAR.com
NASCAR Weekly News Headlines * Week 7, 2012
| | |
| --- | --- |
| | --- |
Chris Myers Son Dies In Auto Accident
The 19-year-old son of NASCAR on Fox studio host Chris Myers has been killed in a car accident. The network says Myers will not be part of Fox's coverage of the season-opening Daytona 500. Christopher Myers was killed Thursday in Southern California, where the family resides. SPEED studio host John Roberts will replace Myers at Daytona International Speedway. Roberts will assume Myers' responsibilities as host of Saturday night's studio show before the Budweiser Shootout, during Sunday's qualifying, and the pre-race show for the Feb. 26 season-opening Daytona 500. Fox says Myers will be given as much time off as he needs.(espn.go.com)
Martin Truex Jr. Draws Pole For Shootout
Martin Truex Jr. drew the pole position for Saturday night's Budweiser Shootout NASCAR Sprint Cup race at Daytona International Speedway. As has been the custom in recent years, the 25 drivers drew their starting positions from Budweiser bottles as part of SPEED's Budweiser Shootout Selection Show Friday night at the 2.5-mile track. Truex was the 18th of 25 drivers to draw, and he will start on the pole in his No. 56 Michael Waltrip Racing Toyota. He'll be flanked by Kyle Busch in the No. 18 Joe Gibbs Racing Toyota, with Brad Keselowski and on Row 2.

The Budweiser Shootout starting grid:

1. Martin Truex Jr. Michael Waltrip Racing 2. Kyle Busch Joe Gibbs Racing 3. Brad Keselowski Penske Racing 4. Jamie McMurray Earnhardt Ganassi Racing with Felix Sabates 5. David Ragan Front Row Motorsports 6. Kurt Busch Phoenix Racing 7. Greg Biffle Roush Fenway Racing 8. Dale Earnhardt Jr. Hendrick Motorsports 9. AJ Allmendinger Penske Racing 10. Joey Logano Joe Gibbs Racing 11. Carl Edwards Roush Fenway Racing 12. Jeff Burton Richard Childress Racing 13. Ryan Newman Stewart-Haas Racing 14. Jeff Gordon Hendrick Motorsports 15. Tony Stewart Stewart-Haas Racing 16. Denny Hamlin Joe Gibbs Racing 17. Clint Bowyer Michael Waltrip Racing 18. Jimmie Johnson Hendrick Motorsports 19. Kasey Kahne Hendrick Motorsports 20. Michael Waltrip Michael Waltrip Racing 21. Marcos Ambrose Richard Petty Motorsports 22. Kevin Harvick Richard Childress Racing 23. Matt Kenseth Roush Fenway Racing 24. Paul Menard Richard Childress Racing 25. Juan Pablo Montoya Earnhardt Ganassi Racing with Felix Sabates... (SPEED)
Rain Ends Second Shootout Practice
Evening rain shortened Friday's second practice for Sprint Cup drivers entered in Saturday's Budweiser Shootout at Daytona International Speedway. Drivers ran only a few minutes into the scheduled one-hour practice before a heavy mist forced NASCAR to red-flag the session. Jet dryers circled the track for a while, but officials soon cancelled the rest of the session. Jamie McMurray led the brief session with a speed of 197.698 miles per hour. Juan Pablo Montoya, McMurray's teammate, was second at 197.694. The practice was the last before Saturday night's Shootout, a 75-lap race that will mark the first competition of the 2012 season. (SPEED)
First Shootout Practice Ends In Crash
A multi-car crash, sparked when Tony Stewart hit Kurt Busch in a tight pack of traffic, ended Friday afternoon's first NASCAR practice of the season. Twenty-five cars were running laps in preparation for Saturday night's Budweiser Shootout when Stewart hit the rear of Busch's car, causing a five-car crash. Other drivers involved were Penske Racing teammates AJ Allmendinger and Brad Keselowski and Joe Gibbs Racing's Kyle Busch. Several teams were expected to go to backup cars for Saturday's race, a 75-lap non-points event that opens the NASCAR season. The accident appeared to happen when Stewart, near the front of a pack of cars, pulled up on Kurt Busch in an attempt to form a double draft. Slight contact sent Busch's car into a slide, causing cars to wreck behind them. (SPEED)
No. 48 Daytona 500 Car Fails Inspection
During Friday's inspection process for Daytona 500 entries at Daytona International Speedway, NASCAR officials confiscated "C" posts from the No. 48 Hendrick Motorsports Chevrolet of driver Jimmie Johnson, saying the parts were modified beyond rules limits. C posts are located near the back of the race car, between the roof and quarter-panel. The parts were on display Friday afternoon at the NASCAR transporter/office, a practice that is followed any time illegal parts are removed from race cars. The team was allowed to repair the area to make it conform to requirements, but the parts will be taken to NASCAR's Research and Development Center in Concord, NC, and it is likely that the Hendrick team will be penalized the week after the Daytona 500. The three other Hendrick Motorsports Chevrolets – those of Dale Earnhardt Jr., Kasey Kahne and Jeff Gordon – passed inspection. A Hendrick official said each of its teams is free to develop C post configurations as it sees fit and that each Hendrick car isn't identical. Hendrick Motorsports vice president of competition Ken Howes said the 48 team will replace the C posts with new ones from the shop in Concord, NC. (SPEED)
MRN Will Stream Entire Broadcast Schedule
Motor Racing Network – "The Voice of NASCAR" – will be even more accessible during the 2012 racing season with today's announcement that it has added live web streaming for fans to access MRN race broadcasts and other programming throughout the year. Starting with Saturday night's Budweiser Shootout at Daytona International Speedway, fans can hear MRN race broadcasts online as well as over the airwaves by visiting www.motorracingnetwork.com. Veteran voices Joe Moore and Eli Gold will anchor the coverage, which also will be heard on more than 350 affiliate radio stations across the country. Motor Racing Network's live coverage from "The World Center of Racing" will continue Sunday with Daytona 500 Qualifying Presented by Kroger. NASCAR.com will continue to offer race radio broadcasts as part of the Trackpass subscription product. In addition, NASCAR.com will partner with MRN to offer all fans radio streaming for special events, rainouts and other unique NASCAR coverage.

MRN's 2012 broadcast schedule features 86 live events from 33 venues, including full coverage from Speedweeks in Daytona that will culminate with the 54th running of the Daytona 500 on Sunday, Feb. 26. In addition to all races streaming live on www.motorracingnetwork.com, listeners in MRN markets will be able to access the broadcasts on the websites of individual stations which choose to stream the events. Motor Racing Network's daily and weekly programming is also part of the agreement. NASCAR Live on Tuesday nights recently launched its 29th year. NASCAR Today – hosted by Woody Cain and Kyle Rickey – is fed to affiliates three times daily featuring breaking news and updates from the NASCAR Sprint Cup Series, NASCAR Nationwide Series and NASCAR Camping World Truck Series. Motor Racing Network's 2012 schedule began last month with a live broadcast from the NASCAR Hall of Fame Induction Ceremony and included around-the-clock coverage of the Rolex 24 at Daytona. It'll conclude in December with the NASCAR Sprint Cup Series Awards Banquet in Las Vegas.
Media Predicts Johnson Will Rebound In 2012
Undoubtedly, Jimmie Johnson would like to forget that the 2011 season ever happened. Apparently, voters in NASCARMedia.com's annual preseason poll already have. Members of NASCARMedia.com picked Johnson to reign supreme once again – despite a career-low sixth-place finish in the 2011 NASCAR Sprint Cup Series points. Johnson received 147 votes in the annual preseason poll, just two more than Carl Edwards, who finished second in last season's championship points. Rounding out the top 12: defending champion Tony Stewart, Jeff Gordon, Kevin Harvick, Kyle Busch Brad Keselowski, Kasey Kahne, Denny Hamlin, Dale Earnhardt Jr., Matt Kenseth and Greg Biffle. Voting among the top four was especially close, as Johnson and Hendrick Motorsports teammate Gordon were separated by only seven votes. Stewart trailed Johnson by three votes. "To be honest I'm stoked they did," Johnson said. "They know racing and know how much last year will motivate us. Now, we need to go out and do our best to make them all look good."

Media members were also tasked with predicting the final top 10 for the NASCAR Nationwide Series and NASCAR Camping World Truck Series. NASCAR reporters feel déjà vu in NASCAR's No. 2 series, picking Ricky Stenhouse Jr. to become the first NASCAR Nationwide repeat champion since Martin Truex Jr. accomplished the rare feat in 2004-05. Stenhouse, who tallied 74 votes, nabbed two more than Sunoco Rookie of the Year contender Austin Dillon and last season's runner up Elliott Sadler. Filling out the top 10: Justin Allgaier, Sam Hornish Jr., Danica Patrick, Kenny Wallace, Cole Whitt, Trevor Bayne and Michael Annett.

Johnny Sauter came a scant six points short of winning last season's NASCAR Camping World Truck Series championship. Instead, Austin Dillon wore the 2011 crown. Dillon's gone now, moving to the NASCAR Nationwide Series, and NASCARMedia.com prognosticators believe Sauter will take advantage of his absence. In the closest vote among the three series, Sauter's 62 votes barely edged Sunoco Rookie of the Year candidate Ty Dillon (Austin's little brother) for the top spot. The younger Dillon tallied 61 votes from the media. Rounding out the top 10: Ron Hornaday Jr., Matt Crafton, James Buescheer, Timothy Peters, Parker Kligerman, Joey Coulter, Nelson Piquet Jr., Jason Leffler, Justin Lofton and David Starr.
Scott Zipadelli Named Crew Chief of RAB Racing
RAB Racing with Brack Maggard announced today that Scott Zipadelli, crew chief of the team's NASCAR Nationwide Series effort, will call the shots for the team as they attempt to make their NASCAR Sprint Cup Series debut in the 54th-annual Daytona 500 on Feb. 26. Working alongside Zipadelli will be Brandon Thomas, who comes to RAB Racing from the now-defunct Red Bull Racing Team. Thomas, 37, has been overseeing construction and preparation of the American Ethanol Toyota Camry, and will be atop the pit box at Daytona International Speedway as race engineer.

In addition to his Sprint Cup Series duties, Zipadelli will continue in his full-time position as the team's Nationwide Series crew chief. "We're really looking forward to heading to Daytona," said Zipadelli. "I'm very happy about, and proud of the opportunity we have at RAB Racing to enter a car not only in the Sprint Cup Series, but in the Daytona 500 as well. It's a tremendous opportunity for the company, for American Ethanol and Toyota." Zipadelli, an East Haddam, Conn., native has been involved in motorsports since birth, and has been with RAB Racing since July 2010. In his first race as crew chief for the Concord, N.C.-based team, he guided driver Boris Said to the win at Circuit Gilles Villeneuve in Montreal. "Having guys like Scott and Brandon working on our American Ethanol Toyota gives me a lot of confidence heading to Daytona," said Robby Benton, owner of RAB Racing. "Scott deserves a lot of the credit for getting RAB Racing to the point of where we're at today. He's an incredibly talented individual, and he's assembled a solid team around him. When the opportunity to have Brandon come over and help us prepare for the Daytona 500 came about, I felt that we would have a strong pairing that would give us our best opportunity to make the race. I feel like they've done just that, and I look forward to getting to the track to see how we'll stack up."
Richard Childress, Ricky Rudd Elected to NMPA Hall of Fame
Team owner Richard Childress and Ricky Rudd, the driver who gave Childress his first NASCAR win, have been elected to the National Motorsports Press Association's Hall of Fame. Each received more than the required 65 percent of the votes cast by the NMPA's members. Childress made his first NASCAR Sprint Cup start in 1969. He drove for five full seasons, 1976-80, with two top-five finishes. Twenty races into the 1981 season, Childress turned the wheel over to Dale Earnhardt, and in June 1983 at Riverside, Calif., Rudd gave Childress his first victory as a team owner. In 1984, Earnhardt rejoined Childress, and they would go on to win 66 races and six championships. Overall, Childress has 100 Cup wins, as well as 56 victories and five team-owner titles in the Nationwide ranks, and 24 wins and two Camping World Truck Series crowns.

Rudd competed in Cup racing for 32 years, with stints for team owners such as Childress, Rick Hendrick, Bud Moore Roberts and others. Rudd earned 23 Cup wins, including the Brickyard 400 in 1997 as an owner-driver, and he holds the NASCAR Cup record for consecutive starts with 788. Rudd was also the 1992 titlist in the International Race of Champions series. Others receiving votes for the NMPA Hall of Fame were: drivers Donnie Allison, Bill Elliott, Tiny Lund and Sara Christian; former crew chief and team owner Ray Evernham; team owner Joe Gibbs; promoter Richard Howard; and photographer Ladon George.(www.fayobserver.com)
Ray Evernham Returns to ESPN as NASCAR Analyst
Three-time NASCAR Sprint Cup champion crew chief Ray Evernham is returning to ESPN as a NASCAR analyst for the 2012 season. Evernham will join ESPN's team at Daytona Speedweeks and will be part of NASCAR Countdown before the NASCAR Nationwide Series race that airs on ESPN on Saturday, Feb. 25, at noon ET. He also will appear on NASCAR Now and SportsCenter from Daytona as ESPN's multimedia platforms surround the opening of the NASCAR season. Evernham, who won three championships and 47 races as crew chief for Jeff Gordon at Hendrick Motorsports, will be an analyst on NASCAR Countdown for many of the 17 NASCAR Sprint Cup races that will appear on ESPN networks in the second half of the season. In addition to his work on NASCAR Now and SportsCenter, he will help call several NASCAR Nationwide Series races from the booth.

Evernham was an analyst for ESPN from 2008-2010 but left prior to the 2011 season when he took a consulting position with Hendrick Companies, a management company that oversees strategic initiatives for chairman Rick Hendrick, who also owns Hendrick Motorsports. "I chose to take a year off from ESPN out of respect for ESPN and Hendrick Motorsports," said Evernham. "I didn't want to create any perceived conflict of interest while I got my bearings at Hendrick and didn't want to cause distraction to either company. Now that I'm settled at Hendrick Performance, I don't have any involvement on the racing side of the operations and it frees me from any conflict with NASCAR teams," he said. "Mr. Hendrick and I have worked out an agreement that allows me to return to the ESPN team."

Evernham has a history with ESPN dating back to 2000, when he appeared as an analyst on ESPN and ABC's coverage of the IROC Series and some NASCAR races. In 2007, he was a guest analyst on NASCAR Countdown for several NASCAR Nationwide Series telecasts and was featured in Race Wizard with Ray Evernham, a program that aired on ESPN2. "I'm glad to be coming back to ESPN," Evernham said. "I really enjoy the team camaraderie at ESPN and I'm very much at home with this group from my previous three years," he said. "Stock car racing is my passion and I'm looking forward to being back involved. I'm excited about the momentum NASCAR has going into the 2012 season." Evernham, who raced Modifieds in his native New Jersey, rose to prominence in NASCAR after hanging up his helmet and becoming a crew chief. After his championships with Gordon and Hendrick in the 1990s, he started his own team to coincide with Dodge's return to the top level of NASCAR racing in 2001. He sold the race team in 2007.

With the return of Evernham, ESPN will again have five former NASCAR champions as analysts, including 1989 NASCAR Sprint Cup driving champion Rusty Wallace, 1999 champion Dale Jarrett and two-time NASCAR Sprint Cup champion crew chiefs Tim Brewer and Andy Petree. "We welcome Ray back to the team and look forward to enhancing our coverage of NASCAR with the knowledge and expertise he brings to the table," said Rich Feinberg, ESPN vice president, motorsports, production. "He's a solid professional and a well-respected voice in the sport." ESPN's NASCAR Sprint Cup coverage begins with the Brickyard 400 at Indianapolis Motor Speedway on July 29.
2012 NASCAR Sprint Cup Series Season Opens With Shootout At Daytona
It's here. At last. The 2012 NASCAR Sprint Cup Series season ramps up this week with a bevy of traditional events leading up to the 54tn annual Daytona 500. The "Great American Race" is set for 1 p.m. ET Sunday, Feb. 26 (FOX, MRN Radio, and SIRIUS/XM NASCAR Radio to broadcast nationally). But first things first. Thursday's 13th annual NASCAR Media Day opens Speedweeks activities at Daytona International Speedway, followed by Saturday's Budweiser Shootout at Daytona and Sunday's Coors Light Pole qualifying to set the front row for the 54th running of the Daytona 500. All lead up to the following week's Gatorade Duel (Feb. 23, 2 p.m., FOX), two 150-mile qualifying races to complete the Daytona 500 field; the NASCAR Camping World Truck Series NextEra Energy Resources 250 (Feb. 24, 7:30 p.m., SPEED); the NASCAR Nationwide Series DRIVE4COPD 300 (Feb. 25, 1:15 p.m., ESPN); and, of course, The Great American Race.

Based on last year's unprecedented NASCAR Sprint Cup Series dead-heat championship finish, and Trevor Bayne's surprising and dramatic Daytona 500 victory in the legendary No. 21 Wood Brothers Ford, the 2012 season is filled with anticipation. First up is NASCAR Media Day, during which more than 50 of NASCAR's stars will lay out their 2012 plans before an expected turnout of 300 print, broadcast and online reporters. NASCAR.com, ESPN, SPEED and SIRIUS/XM NASCAR Radio will broadcast live from Thursday's two sessions – 8 a.m. until 11:30 a.m. and 12:30 p.m. until 4 p.m. Dress rehearsal for the Daytona 500 … The Shootout at Daytona will be held for the 34th time. The format is unchanged from 2011, with a slight wrinkle in eligibility requirements. Criteria are based upon the following qualifications, with eligibility based on a driver having competed in the NASCAR Sprint Cup Series during the past season:
Drivers finishing among the top 25 in the 2011 championship driver points.
Past Daytona 500 and Coke Zero 400 Powered By Coca-Cola champions and winners of Shootout events.

As has been the case since 2003, the Shootout will be run in two segments, the first 25 laps and the second a 50-lap sprint for the win. That's 187.5 miles on the track's high-banked, 2.5-mile layout. Following the first segment, a 10-minute "pit stop" gives crews the opportunity to make normal adjustments to their cars. Other notes: All work must be done on pit road or in the garage; teams may not change springs, shocks or rear ends; all green- and yellow-flag laps in both segments will count. Following the 10-minute "pit stop," the event's second segment remains a 50-lap sprint for the win. Those entered, 25 in all, in Saturday's race: Tony Stewart, Carl Edwards, Kevin Harvick, Matt Kenseth, Brad Keselowski, Jimmie Johnson, Dale Earnhardt Jr., Jeff Gordon, Denny Hamlin, Ryan Newman, Kurt Busch, Kyle Busch, Clint Bowyer, Kasey Kahne, AJ Allmendinger, Greg Biffle, Paul Menard, Martin Truex Jr., Marcos Ambrose, Jeff Burton, Juan Pablo Montoya, David Ragan, Joey Logano, Michael Waltrip and Jamie McMurray.

Several drivers will be making their first appearances with new teams including Bowyer with Michael Waltrip Racing, Kahne with Hendrick Motorsports, Kurt Busch with Phoenix Racing, Ragan with Front Row Motorsports and Allmendinger with Penske Racing. Allmendinger already has one 2012 Speedweeks victory in last month's GRAND-AM Sports Car Series Rolex 24. Kurt Busch is the defending champion of the Shootout. A unique qualifying format … Sunday's Daytona 500 Coors Light Pole qualifying session is the year's only time trials in which just the front row positions are set. The remaining qualifiers are seeded into Thursday's Gatorade Duel, a pair of 150-mile races from which the final starting grid for the Daytona 500 is set. The front row starters and remaining top 35 owners' cars are guaranteed a spot in the Daytona 500. Where they start is based on how they finish in the Duel events, along with the two top finishing, non-top 35 cars in each qualifying race. How important is Sunday's qualifying? Critical in that the remaining starters – as many as four cars – will be based upon speeds recorded in time trials, which begin at 1:05 p.m. ET and can be seen live on FOX. The most recent Daytona 500 pole winner to win the race was Dale Jarrett in 2000, one of two drivers (Bill Elliott is the other) to sweep Shootout, pole and race in the same season.

Fast Facts

What: 34th Annual Budweiser Shootout At Daytona
Where: Daytona International Speedway
Track Layout: 2.5-mile tri-oval
When: Saturday, Feb. 18
Time: 8:10 p.m. (ET)
TV: FOX, 8 p.m. (ET)
Radio: MRN; SIRIUS/XM NASCAR Radio, Channel 90
Distance: 75 laps/187.5 miles (25 laps in first segment; 50 laps in second segment)
2011 Winner: Kurt Busch
Tony Stewart Guest Stars In ABC's Comedy "Last Man Standing" With Tim Allen
NASCAR fans are looking forward to watching Tony Stewart defend his NASCAR Sprint Cup Series championship this season, beginning with the Daytona 500 on Feb. 26 (FOX, 1 p.m. ET). But before he returns to the comfort behind the wheel of his day job, people all across the country can catch a glimpse of Stewart's acting skills when he appears on the ABC comedy "Last Man Standing" starring Tim Allen tomorrow, Tuesday, Feb. 14 (8 – 8:30 p.m. ET). After NASCAR, perhaps a career in Hollywood is in order for the three-time NASCAR Sprint Cup Series champion? "It's a lot of fun," said Stewart when referencing his appearance on the hit sit-com. "This is something that obviously is a little bit out of our comfort zone because we're used to being in a uniform in a 3,400-pound stock car, so to come here and do TV is something that is pretty fun. It's exciting to do something different and get out of that norm a little bit."

Stewart will appear as himself on the upcoming episode entitled "Adrenaline." Mike (Tim Allen) gets Stewart and his race car to jazz up the Outdoor Man retail space for a promotional opportunity. After Stewart tells Mike that no one is to touch his car, little do they know that Kyle (Christoph Sanders) has done something unthinkable with Tony's car that could jeopardize the whole promotional event. Stewart's fit with "Last Man Standing" is a perfect one, as Allen professes to love everything that has anything to do with cars. Allen was even able to take a spin and do some donuts in the No. 14 Office Depot/Mobil1 Stewart-Haas Chevrolet. "I just like cars, anything to do with cars," Allen said. "I don't think I could do a donut in anything else so we figured we wanted the best. NASCAR's the best, Tony's the best driver, so what are we going to do?" -- Stewart shot the episode in Los Angeles with Allen and the rest of the "Last Man Standing" cast on January 16 and 17. Less than a month after the airdate of "Adrenaline" Allen will serve as the Grand Marshal of the Kobalt Tools 400 at Las Vegas Motor Speedway on Sunday, March 11 (FOX, 3 p.m. ET).
Irwindale Speedway Shutting Down
Irwindale Speedway, considered by many to host the finest short track racing in the nation, appears to be history. On Saturday, workers appeared to be closing down the facility, which has had the biggest NASCAR short track races on the West Coast for more than a decade. Workers were dismantling the pit grandstand, which is adjacent to the first turn. They were also taking apart storage areas. The large billboard bordering the San Gabriel Valley River Freeway was not lit up for the first time in its history, barring power outages, and the track's website was taken off the Internet. "They went out of business," said a prominent Irwindale racer who did not want to be identified.

Vice president and general manager Bob DeFazio and some staff members were in the locked administration building Saturday morning, a moving truck backed up to the office's side entrance and a moving box stacked outside. DeFazio, through track operations director Bob Klein, refused to comment. Klein would only say an announcement would be made Monday. Opened in 1999 amid much fanfare, it featured a state-of-the-art track surface which cost several million dollars. Track CEO Williams, a former owner of Golden States Foods which supplies food to McDonald's and a pal and car builder for Roger Penske-driven IndyCars, said at the time that he wanted to rival the draw of the Dodgers. NASCAR Hall of Famer Darrell Waltrip called the facility the finest short track in America.

But it all came unraveling last season. Car counts were down significantly, nearly every division having the fewest racers since the track opened. More important, attendance was down. There were roughly only 900 people in the stands for a May 14 Saturday race. Attendance over the past two seasons has gradually dwindled. The track does not release attendance numbers, but an average of 1,800 people attended the 28 races last year. (dailynews.com)
---
return to top
---
---
---
---