Tickets Make Great Gifts
StubHub.com
Alex Racing Gifts
• Race 9 of 36
• Aaron's 499
• Talladega Superspeedway
• Talladega, Alabama
• Sunday, April 26..2009
• 1:00 PM / Eastern Time
• TV..FOX / Radio..MRN
• 2008 Winner..Kyle Busch
At The Track ~ This Week
Talladega Superspeedway
---
Click on button to go to
Home Page
Insider Racing News
Tickets Make Great Gifts
SoldOutEventTickets.com
---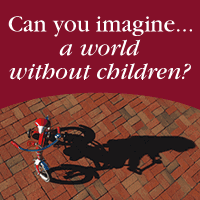 St. Jude Children's
Research Hospital
---
Insider Racing News
Copyright © 2000-2009. All Rights Reserved.
Nextel Cup® and NASCAR® are registered trademarks of the National Association for Stock Car Auto Racing, Inc. This web site is not affiliated with, endorsed by, or sponsored by NASCAR®. The official NASCAR® website is "NASCAR® Online" and is located at.. www.NASCAR.com
2009 Aaron's 499 Race Coverage


Compiled By Ron Felix - Connie Felix
Race Date April 26, 2009




Track and Broadcast Facts
Where: Talladega Superspeedway
Track Layout: 2.66-mile oval
This Race: Aaron's 499
Sunday, April 26, 2009
TV Time: FOX 1:00 p.m. (ET)
Race Time: 1:38 p.m. (ET)
Purse: $6,149,092

Qualifying/Race Data
2008 Polesitter: Joe Nemechek
2008 Winner: Kyle Busch
Distance: 500.08 miles (188 laps)
TV: FOX, 1:30 p.m. (ET)
Announcers: Mike Joy, Darrell Waltrip, Larry McReynolds
Pit Reporters: Dick Berggren, Steve Byrnes, Matt Yocum, Krista Voda
Hollywood Hotel: Chris Myers and Jeff Hammond
Radio: MRN/Sirius Satellite Radio
Pre-Race Schedule: Qualifying for round nine of the 2009 NASCAR Sprint Cup Series schedule will air live on SPEED Sat., April 25 at 11 a.m. EDT.

Goodyear Tire Notes: Fast Facts for April 24-26, 2009
Tire: Goodyear Eagle Superspeedway Radials
Number of Tires: Left-side -- 1000; Right-side -- 1000
Tire Codes: Left-side -- D-4138; Right-side -- D-4224
Tire Circumference: Left-side -- 87.9 in.; Right-side -- 88.3 in.
Technical Inspection Inflation: Left Front -- 30 psi; Left Rear -- 30 psi ;
Right Front -- 55 psi; Right Rear -- 50 psi
Minimum Recommended Inflation: Left Front -- 27 psi; Left Rear -- 27 psi;
Right Front -- 55 psi; Right Rear -- 50 psi
Notes: Teams in both the NASCAR Sprint Cup and Nationwide Series will run the same tire codes at Talladega this week -- for Sprint Cup teams, this is the same left-side tire code (D-4138) that they ran at Talladega last season -- this right-side tire code (D-4224) is new, featuring a mold and construction change compared to last year -- the change was implemented to align this tire set-up with the one teams ran at the circuit's other restrictor plate track in Daytona in February -- . . . for Nationwide teams, this is a completely different combination of left- and right-side tires that they ran at Talladega last season -- this is the only track at which these tire codes are scheduled to be run in 2009 -- as on all NASCAR ovals greater than one mile in length, teams are required to run inner liners in all four tire positions at Talladega -- air pressure in those inner liners should be 12-25 psi greater than that of the outer tire.

Weekend Schedule


 
Tuesday, April 22

 Grandstands/Day Parking Lots Closed; ALL Overnight Parks Outside The Track Open At 8 a.m.
 
      
Wednesday, April 22

 Grandstands/Day Parking Lots Closed; Staging For Infield Guests Begins In The Evening
 
      
Thursday, April 23

 Grandstands/Day Parking Lots Closed; Infield Load-In Begins At 6 a.m.
 
      
6:30 a.m.  NNS Garage Opens 
3:00 p.m. to 4:45 p.m.  NNS Practice 
5:00 p.m. to 6:00 p.m.  NNS Final Practice 
7:30 p.m.  NNS Garage Closes 
      
Friday, April 24

 Grandstands Open At 11:30 a.m./Day Parking Lots Open At 7 a.m.
  
      
 6:00 a.m. NSCS Garage Opens 
 7:00 a.m. NNS Garage Opens 
 1:30 p.m. to 2:30 p.m. NSCS Practice 
 2:30 p.m. to 3:00 p.m. FOX Exhibition Run 
 3:05 p.m. to 3:55 p.m. NSCS Final Practice 
 4:05 p.m. NNS The Birmingham News Qualifying (2 Laps) Impound 
 7:00 p.m. NSCS Garage Closes * NNS Garage Closes
      
Saturday, April 25

 Grandstands Open At 8 a.m./Day Parking Lots Open At 5 a.m.
  
      
 5:30 a.m. NSCS Garage Opens 
 8:00 a.m. NNS Garage Opens 
10:15 a.m. NSCS The Birmingham News Qualifying (2 Laps) Impound 
 1:30 p.m. NNS Driver Introduction-Security Clears Pit Road 
 2:00 p.m. NNS Aaron's 312 (117 Laps) 
 2:00 p.m. NSCS Garage Closes 
      
Sunday, April 26

 Grandstands Open At 9 a.m./Day Parking Lots Open At 5 a.m.
 
      
 8:00 a.m. NSCS Garage Opens 
12:30 p.m. NSCS Driver Introduction-Security Clears Pit Road 
 1:00 p.m. NSCS Aaron's 499 (188 Laps) 

NCWTS= NASCAR Camping World Truck Series
NNS=  NASCAR Nationwide Series
NSCS= NASCAR Sprint Cup Series  
    

All Schedule Times Local Unless Otherwise Noted
Schedule is tentative and subject to change.
Keselowski First Time Winner
CIA Stock Photo

Earnhardt Jr. Congratulates Keselowski

Brad Keselowski took advantage of the yellow line rule to win his first Sprint Cup race. After nine caution periods the race restarted for the last time with Ryan Newman in the lead and Dale Earnhardt Jr. in second pushing Newman. But from ninth and tenth place, Brad Keselowski was pushing Carl Edwards to the front. On the final lap Keselowski and Edwards caught and passed Newman and Earnhardt. With Edwards in the lead, Keselowski dove low to pass Edwards and Edwards made an attempt to block Keselowski. -- Keselowski held his ground and didn't allow Edwards to push him below the yellow line, a rule in NASCAR that prevents a driver from going below the yellow line. The contact sent Edwards airborne into the catchfence and into Ryan Newman. "I made a run on Carl (Edwards) and he tried to force me below the yellow line," said Keselowski. "I wasn't going for it, I'm here to win -- you saw what happened to Regan Smith last year. He let Stewart force him below the line and lost the race. I wasn't going for it."

Earnhardt finished second and Newman was third. A great run by Marcos Ambrose vaulted him into fourth place and rookie Scott Speed placed fifth. Kurt Busch finished in the sixth spot followed by Greg Biffle, Brian Vickers, rookie Joey Logano and Jeff Burton to round out the top ten. Edwards exited his crumpled car and ran to cross the start-finish line, was 24th. -- The next race on the Sprint Cup schedule – the tenth event of 36-races for the 2009 Sprint Cup Championship. The Crown Royal 400 will be on Saturday May 2nd, at Richmond International Raceway in Richmond, Virginia. The race begins at approximately 7:00 p.m. eastern time with live, high-definition coverage provided by FOX beginning with its pre-race show at 6:30 p.m. eastern time. The race will also be broadcast live on SIRIUS Satellite Radio Channel 128 and PRN radio.
To read the full article...

(Insider Racing News)
For Full Final Race Results...

(Insider Racing News)
For Top-40 Sprint Cup Points...

(Insider Racing News)
Aaron's Extends Title Sponsorship
Talladega Superspeedway is proud to announce that Aaron's Rents, Inc. has extended its contract for title sponsorship on both the Aaron's 312 NASCAR Nationwide Series race and the Aaron's 499 NASCAR Sprint Cup Series race. The nation's leader in rental sales and lease ownership activated a clause in its contract that allows the company to extend its role as title sponsor for multiple years. ...More
RPM Changes All Four Engines At Talladega
After Richard Petty Motorsports' Kasey Kahne and AJ Allmendinger had to change engines during practice Friday at Talladega Superspeedway, the organization has opted to change the engines in the cars of Elliott Sadler and Reed Sorenson as well, the team confirmed Saturday morning. All four cars will have to start in the back of the field for the Aaron's 499 on Sunday. The only other organization that competes with Dodges is Penske Racing. Penske and RPM each do their own engines, and the Penske camp has not reported any engine issues. Also changing an engine was Phoenix Racing's Brad Keselowski.
Montoya On Talladega Pole
Juan Pablo Montoya won the Coors Pole award for Sunday's Aaron's 499 Sprint Cup race at Talladega Superspeedway. Montoya turned a lap of 50.890 seconds around the massive high-banked 2.66-mile race track for a speed of 188.171 mph. This is Montoya's first Sprint Cup pole in 82 career races. There has now been a first-time pole winner in 23 consecutive Cup season. This is the second consecutive Talladega race with a first-time career pole winner. Last October's Talladega pole was won by Travis Kvapil.

Greg Biffle will start on the outside pole. He just missed tying Montoya's time by 0.008 of a second with a lap of 50.898 seconds -- translating to a speed of 188.141 mph. Martin Truex Jr. turned in the third fastest lap and Sam Hornish Jr. will start fourth. Clint Bowyer nailed down the fifth spot followed by Regan Smith, Mark Martin, rookie Scott Speed, Brad Keselowski and David Ragan to round out the top-ten.

In post qualifying inspection, two cars did not meet the height requirement according to the NASCAR rule book. The times were disallowed for No. 43, driven by Reed Sorenson and No. 7, driven by Robby Gordon. Both drivers will start Sunday's race at the rear of the field. Any penalties will be announced next week. ...Daily Headlines
For Full Starting Lineup...

(Insider Racing News)
James Hylton Hospitalized ~ UPDATE
75 year-old James Hylton was transported to a local hospital following the ARCA race at Talladega on Friday. Hylton, of Inman, South Carolina, exited his No. 48 Ford under his own power after finishing 15th in the race. He was taken to the infield care center after completing the 250-mile race and then transported to Brookwood Medical Center in Birmingham, (ALabama) -- where he was admitted for overnight evaluation. Further medical updates will be posted on (www.arcaracing.com)... UPDATE...Hylton spent the night in the hospital and was released on Saturday without any complications.
Toyota Camry Hybrid To Pace Talladega Field
When a Toyota Camry Hybrid leads the 43-car starting field to the green flag for the 50th running of the Coca-Cola 600 (Fox, 5:00 p.m., ET) at Lowe's Motor Speedway (LMS), it will mark the first time in NASCAR Sprint Cup Series (NSCS) history a hybrid vehicle will serve as the 'official' pace car for an entire race. The Camry Hybrid will make its pace car debut on Sunday, May 24, at the Concord, N.C., track. "Toyota is the leading seller of hybrids in the U.S. with more than a million on the road, so it's appropriate the Camry Hybrid is the first to pace a NASCAR race from start to finish," said Ed Laukes, corporate motorsports marketing manager, Toyota Motor Sales, U.S.A. (TMS). "It's a tribute to the torque and other performance characteristics of the Camry Hybrid that allows it to meet NASCAR's requirements for pacing the longest race of the season."

Built at the Toyota manufacturing facility in Georgetown, Ky., the Toyota Camry Hybrid is a 187- horsepower, 2.4-liter four-cylinder vehicle that gets an EPA estimated combined average of 33 miles per gallon. Before being approved to serve as the pace car for the upcoming May race the Camry Hybrid had to pass a NASCAR-mandated performance test. In order to qualify as a pace car for the race at LMS, a vehicle is required to reach speeds close to 100 miles per hour from a stand-by position near the exit of pit road to the time it reaches the exit of turn two, a distance of approximately one-quarter-mile. In conjunction with Lowe's Motor Speedway and Coca-Cola, the fan who finds the one 'golden can' in specially-marked, 50th anniversary 12-packs of Coca-Cola sold throughout the southeast, or is selected in a sweepstakes drawing, will win the actual Camry Hybrid pace car. In addition to the May Coca-Cola 600 and the October 17 race at LMS, the Toyota Camry Hybrid will serve as the 'official' pace car at Infineon Raceway (June 21), Chicagoland Speedway (July 11), Watkins Glen International (Aug. 9) and Martinsville Speedway (Oct. 25). Toyota has been a participant in the upper levels of NASCAR since 2004 when the manufacturer joined the NASCAR Camping World Truck Series (NCWTS) with the Tundra.

In 2007, Toyota expanded its presence in the sport by fielding Camrys in both the Sprint Cup Series and the NASCAR Nationwide Series (NNS). -more- Toyota Motor Sales, U.S.A., Inc. · 19001 South Western Avenue · Torrance, CA 90501 Toyota Camry Hybrid Set to Make NASCAR History – page 2 Since its debut in the sport, Toyota has won four manufacturer's championships -- three-straight NCWTS titles from 2006 to 2008, and the 2008 title in the NNS. In addition, Toyota drivers have won two NCWTS driver's championships -- Todd Bodine in 2006 and Johnny Benson in 2008 – along with the 2008 NNS owner's title with Joe Gibbs Racing. In 2009, Toyota drivers have combined for seven wins, 26 top-five finishes and 50 top-10 results across NASCAR's three premier series.
Gordon Will Drive Throwback Machine
Jeff Gordon will give fans a blast from the past at Talladega this weekend when he drives a retro Pepsi Throwback paint- scheme on his No. 24 DuPont/ Pepsi Throwback Challenger Chevrolet on April 26 at Talladega Superspeedway. The last time fans saw this memorable yellow paint scheme was over 25 years ago, when Darrell Waltrip drove the No. 11 Pepsi Challenger to victory lane six times in the race for the 1983 Cup Championship. Gordon's latest paint scheme celebrates Pepsi Throwback, a new limited time only product sweetened with natural sugar in a retro-look package, offering consumers a taste of the past. The cola began appearing in stores on April 20 and will be available for eight weeks.

Gordon, who is Pepsi's longest standing spokesperson, will be sporting a memorable Pepsi Throwback racing suit, similar to the one worn by Waltrip in 1983. As part of the Throwback celebration, Pepsi is launching a number of in-store promotions. Tear pads located in retail outlets will give fans the chance to win cool throwback prizes- five fans will win a trip to DW Motorsports in Charlotte for a barbecue with Darrell Waltrip; 20 winners will receive a Darrell Waltrip autographed retro die-cast car; one lucky fan will win the retro racing suit Jeff Gordon wears during race week at Talladega; and 600 other fans will win a Jeff Gordon/Darrell Waltrip Throwback tee-shirt. Additionally, there will be a new Throwback look for PepsiRacing.com, where each race fans have the chance to win the same cash prize as the winning driver. A free desktop wallpaper featuring Jeff Gordon will be available for download on PepsiRacing.com.
Martin Nears Top-Twelve
With his victory at Phoenix, Mark Martin became the fourth driver over the age of 50 to win a NASCAR Sprint Cup race, and ended a 97-start winless drought in the process. His next hurdle is getting back into the top 12 – and landing himself a Chase berth. Martin's only nine points outside the top 12 heading to Talladega, a track at which he hasn't raced since 2006. He has two wins there in his 42-race Talladega career.
Stewart Due For Victory
All signs point to a Tony Stewart victory coming sooner than later. Stewart, who this season became the co-owner of Stewart-Haas Racing, has come oh-so-close to Victory Lane over the last three races. His finishes have gone as such: third at Martinsville, fourth at Texas, second at Phoenix. Stewart's last win came at Talladega last season, setting the stage of his first win of 2009. The last owner/driver to win a NASCAR Sprint Cup race was Ricky Rudd at Martinsville in 1998.
Gordon Has 12 Restrictor Plate Wins
Jeff Gordon holds an 85-point lead over Hendrick Motorsports teammate Jimmie Johnson. It could grow with another patented Gordon restrictor plate win. Gordon is the all-time leader in restrictor plate wins with 12. He broke the record in the second Talladega race in 2007, passing Dale Earnhardt's 11. Gordon is looking to rebound off a 25th-place finish at Phoenix, his first finish outside the top 10 since the Daytona 500 (13th).
Talladega Superspeedway History
Talladega will mark 40 years of NASCAR Sprint Cup Series racing this weekend. Beginning in 1969, the Alabama track has been making history with each passing race. A few highlights:
April 29, 1982 – Benny Parsons becomes the first Sprint Cup Series driver to break the 200 mph mark in qualifying with a speed of 200.176 mph.
July 31, 1983 – Dale Earnhardt posts his first NASCAR Sprint Cup Series win at Talladega. He would become the winningest driver in track history with 10 wins.
May 6, 1984 – The Winston 500 establishes Talladega Superspeedway as NASCAR's Most Competitive track when it sets a NASCAR record for lead changes with 75. The record stands today.
May 1, 1987 – Bill Elliott sets the NASCAR Sprint Cup Series qualifying record at a blazing 212.809 mph. The record stands today.
Oct. 5, 2008 – A NASCAR Sprint Cup Series record 28 drivers swap the lead at Talladega Superspeedway. Tony Stewart earns his first Sprint Cup Series win at Talladega.
Pre-Race Dignitaries
Miss America 2009 Katie Stam will sing the National Anthem for Sunday's Aaron's 499. Jeff Sauls, of Alabama Raceway Ministries, will deliver the invocation prior to the race. Nick Saban, head coach of the University of Alabama football team, will deliver the driver's command as Grand Marshall and the winner of the Aaron's PT Rodeo will serve as honorary starter.
Infield Concert On Saturday Night
The roar of the engines from the Aaron's 312 NASCAR Nationwide Series race at Talladega Superspeedway on April 25 will be followed that evening by the roar of a free concert in the track's infield, brought to you by the Bama Jam Music and Arts Festival, a Ronnie Gilley Entertainment Production. The country/rock duo LoCash Cowboys will headline the free event, which will be open to both Saturday and Sunday infield guests, including all infield campers.
Ticket Prices Reduced
Talladega Superspeedway has lowered the price of over 20,000 NASCAR Sprint Cup Series tickets to only $40. The seats, which normally retail for $70 and $75 are located in the Gadsden and Lincoln Grandstands and save fans more than 40%. $40 tickets are available for the Aaron's 499 and AMP Energy 500 NASCAR Sprint Cup Series events. -- Race fans that want to experience the infield at Talladega Superspeedway will be able to do so at a 40% discount over previous years. The regularly priced $70 Sunday infield admissions have been reduced to $40 for the Aaron's 499 on April 26th.
Samson Received 1,000 Tickets
Talladega donated 1,000 tickets to Samson, Al. Mayor Clay King. Samson was the site of a horrific mass shooting on March 10 that left 11 people dead and an entire community grieving. Residents that attend the Aaron's 499 will be seated in a special section along the frontstretch. During pre-race ceremonies the group will be recognized and a moment of silence will be observed for the fallen.
Jack Roush Looks Back To Plane Crash
"Seven years ago it was basically over for me, I had the chance to keep going. I wound up in an air plane wreck under water and I was able to recover from that but based on one Larry Hicks who came and got me. Sergeant Major Larry Hicks in the Marine Corps and I'm thinking about Larry tonight, thinking about what it means to have these extra days."
Sprint Cup Rookie News
Joey Logano was the Raybestos® Rookie of the Race in the April 18 Subway Fresh Fit 500 at Phoenix (Avondale, Ariz.) International Raceway. Logano scored a 21st-place finish and claimed top rookie honors for the third consecutive race.
Logano leads Scott Speed by 13 points (86-73) in the Raybestos® Rookie standings entering the April 26 Aaron's 499 at Talladega (Ala.) Superspeedway.
Regan Smith was the Raybestos® Rookie of the Race in the 2008 Aaron's 499, scoring a 21st-place finish. Smith was the only first-year driver to lead the race, holding the top spot once for one lap.
The late Davey Allison is the only Raybestos® Rookie to win the Aaron's 499 at Talladega. He won the 1987 event by .78 second over Terry Labonte. Allison led the most laps in the race, holding the top spot six times for 108 of the 178 laps (the event was shortened by 10 laps due to darkness). Allison is the only Raybestos® Rookie to lead the most laps in the Aaron's 499 and holds the record for most laps led by a rookie in the spring race at Talladega. Since Allison's win in 1987, a Raybestos® Rookie has finished in the top-five in the Aaron's 499 just twice: Tony Stewart (fifth in 1999) and Kurt Busch (third in 2001).
DID YOU KNOW? A Raybestos® Rookie has led a lap in the each of the past THREE consecutive spring races at Talladega: 2006: J.J. Yeley, once for one lap
2006: Denny Hamlin, once for one lap
2007: David Ragan, once for two laps
2008: Regan Smith, once for one lap
DID YOU KNOW? Only one Raybestos® Rookie has won the pole position in 39 previous Aaron's 499 races at Talladega: Jimmie Johnson (2002). Johnson won the second pole of his career and posted a seventh place finish in the race.
DID YOU KNOW? At least one Raybestos® Rookie finished in the top-10 in four consecutive Aaron's 499 races at Talladega from 1979 through 1982: Joe Millikan (fifth) and Terry Labonte (ninth) in 1979, Lake Speed (seventh) and Jody Ridley (tenth) in 1980, Tim Richmond (sixth) in 1981, and Mark Martin (tenth) in 1982.

RAYBESTOS® ROOKIE CONTENDER POINT STANDINGS

DRIVER                               POINTS

Scott Speed                          86
Joey Logano                          73
Max Papis                            19
Dexter Bean                           1

---
You can contact us at.. Insider Racing News




---
---
---
---